Capital Captions Subtitling, Video Transcription and Translation Services
Word-perfect every time! Capital Captions Video Transcription and Subtitle Services
Providing accurate, reliable, cost effective typing solutions to companies and individuals across the globe.
Get a Quote Today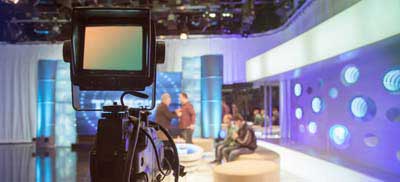 Want to widen your target audience and ensure your audio visual material is accessible to the deaf and hearing impaired? We provide high quality closed caption services, ensuring your films and broadcast material are legally compliant as well as fully accessible to disabled audiences.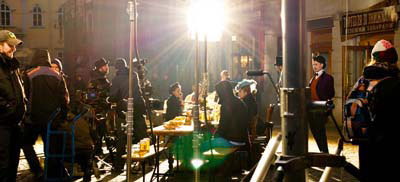 Considering make your videos or online media content accessible to deaf, hearing impaired or foreign audiences? We provide subtitle services to help you expand your reach, creating video content that is both accessible to a wider audience and great for your SEO.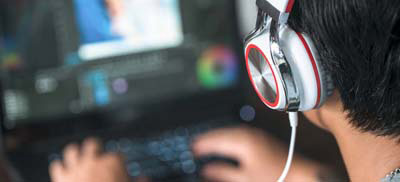 Need to have your audio or video file data transcribed for research, reference or archiving? Capital Captions offer accurate and reliable video transcription services at competitive prices. Working within a range of sectors including medical transcription, legal transcription, financial transcription, and more...
Why use Capital Captions Typing Services 
Capital Captions specialise in high quality video transcription, translation, subtitling and closed captioning services. Our flexible approach to working with video content means we can effectively provide a one-stop-shop for clients wanting to turn their audio into text. Our ethos centres around a true appreciation of quality subtitling services, and are happy to provide advice and guidance on caption requirements prior to taking on any work. We offer urgent typing services with turnarounds of under six hours and our prices are highly competitive. Never compromising the quality of our captions through the use of automation, we only work with professional, qualified, experienced transcriptionists, subtitlers and linquists. 
Whether working with television, video on demand services, DVD/BluRay production, broadcast, or for social media distribution, outsourcing your captioning requirements by using online video transcription and subtitling services can save you both time and money…
Hiring full time staff can be expensive but many companies find that at peak times, they become short staffed and unable to deal with heavy workloads. In contrast to this, in quiet times, permanent staff may have little to be getting on with. Neither of these scenarios are ideal, so if you find that you are often faced with this situation, working with an online transcription and subtitling services company might be the perfect solution!
By outsourcing your work for video transcription and subtitle services online, you can rest assured that you pay only for the work that is carried out, and this allows you to  save money and use your funds more constructively. Just think how much you could be saving to spend on growing your business, improving your marketing strategies, working on your SEO or maybe even hiring more permanent staff to take on work onsite.
Fast Turnaround Times 
In addition to potential cost savings, online typing services can have faster turnarounds than working on files in-house. We hire freelance transcriptionists and subtitlers internationally, which means we can provide out of hours services. Our subtitles and transcripts can be turned around within 24 hours, and translations within 48 hours. Our round-the-clock availability of staff can be hugely beneficial when compared to regular staffing solutions. 
When it comes to video production and distribution on TV, online or for VoD services, time is of the essence. The media sector is constantly held to tight deadlines for filming, editing, logging rushes, subtitling and finally, broadcasting. As a professional transcription and closed captioning company, we understand this. As a result, we offer our clients urgent audio to text services as a full package. Creating captions is something which a professional can do in a relatively short period of time. In contrast, for those using caption automation, or attempting to work without the proper transcription and captioning software, the subtitling process can take far longer, with inferior results.
High Quality Video Transcription and Subtitle Services
For video makers, professional transcription and subtitle services are a must and a great benefit in terms of both SEO and video accessibility. High quality subtitle translations can boost the reach of your videos and benefit the perception of your company. Closed captioning is used on a global scale, and many cases is a legal requirement. In addition, high quality closed captions and subtitles are essential as poor quality can negatively impact your online reputation.
Professional Closed Captioning services with no automation 
Our Clients
Capital Captions is a UK based video transcription and subtitle services company, with many clients trading in the UK.  However, we also have a large portfolio of international clients who benefit greatly from the time difference, which allows work to be done easily outside of office hours. As a result of this, faster subtitle turnaround times are readily available. Our company is based in Kent, so we are able to offer in-house services for clients in the Kent and London areas. Through both direct and agency work, we have provided online outsourced closed captioning and subtitling services for some of the largest broadcasters and VoD service providers in the world.  
Whether you are a media company, television broadcaster, VoD service provider, vlogger or social media video maker, maybe it's time you thought about using online video transcription and subtitle services with Capital Captions.