Here at Capital Captions we specialise in producing high quality, cost effective Portuguese subtitling services. We can translate Portuguese subtitles for your content from Portuguese to English, and English to Portuguese. Our subtitles include services for E-learning videos, films, broadcast television, video on demand services, social media videos, promotional and educational films, and more. We can also work to translate Portuguese closed captions to comply with standard regulations for deaf and hard of hearing audiences.
Portuguese Subtitling Services
Capital Captions offer a low cost, high quality Portuguese subtitling services for your business. If you're really looking to expand your video audience and reach more customers, subtitle translation is the way to go. We work with Portuguese linguists who are able to transcribe, translate and subtitle your videos. Our processes are simple and we are able to subtitle videos working from just a web link. We hire Portuguese subtitle creators who are fully qualified and experienced in transcription, translation and subtitling. Additionally, our subtitlers use the most up-to-date software and are able to work with all subtitling formats. 
Remember, never compromise on quality. If you are looking to translate Portuguese subtitles for your video projects, be sure to contact your chosen subtitling company to ask about quality assurance processes and the subtitle translation process. The standard process for Portuguese subtitling should follow a strict procedure in order to ensure quality: transcription, subtitling, translation, quality checking and finally, encoding. 
Localisation services
 The Portuguese subtitling process also involves localisation. Translation is a process which involves translating text from one language to another, but localisation takes the translation process one step further. Localisation takes into account social and cultural norms and ideas. All professional translators should consider localisation in their subtitle translations in order to ensure that the correct terms are used in the target language to maintain the original meaning whilst also taking into consideration any potential misunderstandings the translation may cause to users of the target language. 
Subtitle localisation aims to: 
Maintain Relevance
Maintain relevance and meaning from source to target language (e.g. English to Portuguese)
Apply Culture
Apply cultural understanding to the subtitle translation (e.g. Halloween in a Portuguese translation might also refer to All Saints' Day).
Avoid Offence
Avoid causing offence to Portuguese subtitle users by applying advanced understanding of linguistic norms & vocabulary
Alongside our subtitling services, we also provide website translations and translations of video transcription to help Portuguese viewers find your videos more easily.
Portuguese Video Transcription and Translations
In order to subtitle a Portuguese video, there first needs to be a transcript to work from. When working with Portuguese video transcription for subtitling purposes, it's important to stick to standard guidelines around writing style. We provide Portuguese transcription for both Brazilian Portuguese and European Portuguese. We can work with verbatim, intelligent verbatim, time coded and edited Portuguese transcription. 
Our linguists and transcriptionists are able to transcribe from an enormous range of different video and audio formats, and can also convert virtually any video or audio formats as required. 
About The Portuguese language
As well as being the official language of Portugal, Portuguese is also the official language of Brazil – the world's largest Portuguese-speaking nation, Angola, Mozambique, Cape Verde, Equatorial Guinea, Guinea-Bissau, Sao Tome and Principe and Macau. The Portuguese language has two distinct regional variations; European Portuguese and Brazilian Portuguese.
There are some fundamental differences between the two dialects and therefore, it's vitally important to use the correct dialect in relation to your potential video audience. In summary, using the incorrect Portuguese translation for your intended region can cause issues in viewers understanding of your subtitles and potentially even offend your target audience.
Professional Subtitle Formats
At Capital Captions, we work to subtitle Portuguese videos in a range of different formats and provide a number of different subtitle formats as indicated below. 
Subtitle formats

| | |
| --- | --- |
| Source Video Formats | Target Video subtitle Formats  |
| MOV | SubRip (.SRT) |
| AVI | WebVTT (Web Video Text Tracks) |
| MP4 | STL (Spruce Subtitle File) |
| MKV | EBU STL (European Broadcasting Union Subtitles) |
| MPEG | SAMI (Synchronized Accessible Media Interchange) |
| DIVX | SCC (Scenarist Closed Captions) |
| OGV | XML (Timed Text) |
| WMV | MCC (MacCaption) |
| and more… | and more… |
If you require Portuguese subtitles for your videos or are interested in translating your subtitles into other languages, take a look at our Subtitle Languages to find out what we can offer. Alternatively, give us a call today or use our Subtitle Translation Quote button below.
Capital Captions Typing Services
Where Sound becomes

Vision…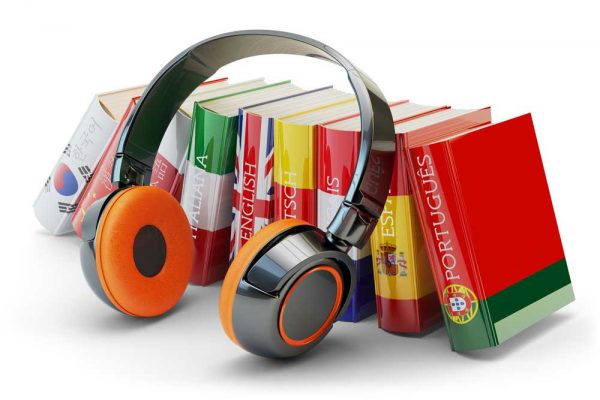 Get your Portuguese Subtitles Project Started Today!