At Capital Captions, we work collaboratively with our clients in order to supply video transcription services that are tailor made to their needs. We provide transcriptions and typing services for a variety of different clients within a huge range of sectors, offering competitive prices as well as fast turnarounds where needed.
About our Video Transcription Services
We work with different templates and writing styles in order to ensure you get just what you need out of your video transcript. There's a number of reasons why video transcription services are so useful and here are some examples of how our different styles can work for you:
Video Transcription
Video Transcription for Translation and Subtitling
Time Coding Transcripts
Time coded transcriptions for easy reference
Logging of Rushes
Logging of rushes for video editing purposes
Intelligent Verbatim
Intelligent verbatim for circulation of information
Verbatim Transcription
Verbatim transcription for research and analysis
SEO Purposes
Video transcription for SEO purposes, journalism and publishing
Video Transcription Formats
We pride ourselves on being able to work with any video format. We can convert, compress and edit your videos as necessary and regularly work with the following video formats:
.AVI, .MOV, .MP4, .WMV, .MKV, .MPEG-1, .DV, .MPEG-2,.XVID, .AXF, .WEBM, .OGV, .MXF, .DIVX, .P4V, .VOB and more…
Receipt and Delivery of Video Files
We work with large video files on a regular basis and are therefore happy to accept media via a range of different methods.
Because we want to make things as simple as possible for our clients, our website allows direct video upload to our dedicated DropBox. DropBox is a highly secure FTP site, and due to its widespread use, is easy to access for most clients, even via mobile apps!
For customers who prefer to send video files by other methods, we accept links to online video (including YouTube or Vimeo), WeTransfer or YouSendIt and can also work with traditional hard copies of USB sticks, discs, DVDs or Blu-Ray. We can accept video files via email but do not recommend this method for large files.
Transcription & Service Highlights
In this video we take you through all of our transcription services that Capital Captions has to offer. We offer transcription services in all sectors including Medical Transcription, Interview Transcription, Conference Transcription, Legal transcription and many more. We also take you though the different transcription styles of transcription such as verbatim transcription and intelligent verbatim transcription, our turn around times, prices and subtitling options.
Read more
Our video transcriptionists are required to have at least two years experience working within transcription, alongside two years experience within their chosen specialism.
In addition, we hire writers who are fluent in their transcription language and who possess high levels of accuracy in spelling, punctuation and grammar. All typing work carried out is proofread by the transcriptionist prior to delivery and we perform regular spot checks and feedback as and when required to ensure ongoing development. Where possible, we aim to allocate work to one transcriptionist in order to ensure writing consistency. We also highly value client feedback and on request, can allocate a dedicated video transcriptionist to take on all ongoing work where possible.
Video Transcription for Subtitling and Closed Captioning Purposes
At Capital Captions, we specialise in transcription as well as high quality closed captioning and subtitling services. Before a video can be subtitled in any language, there first needs to be a transcript available to work with. In addition, to produce the highest quality captioning, transcription and subtitle formatting need to work seamlessly together.
We can work with client transcripts to create subtitles, but recommend our services for the best results. For closed captioning, there are more requirements than just the inclusion of speech. For this reason, our video transcriptionists are experienced and trained to include sound effects, speaker identifications and vocalisations in their writing.
Capital Captions provide foreign video transcription services to clients worldwide, covering the following languages:
French video transcription

German video transcription

Italian video transcription

Dutch video transcription

Spanish video transcription

Chinese video transcription

Portuguese video transcription

And more…
Capital Captions Typing Services
Where Sound becomes

Vision…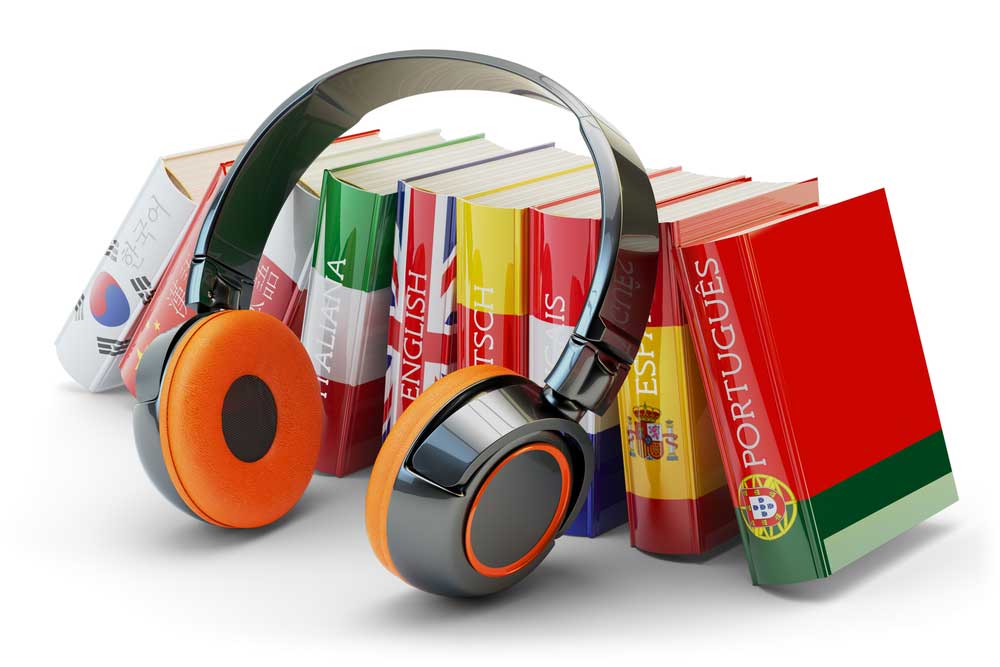 Get started today with your Video Transcription Project!