At Capital Captions, our Spanish subtitles are written, translated and formatted by highly experienced and qualified Spanish translators and subtitlers. Our Spanish subtitling services are available for a variety of video formats including .MOV, .MPEG-2, .WMV, .AVI, and more. In addition, we also work with many subtitle outputs including .SRT, .WebVTT, .XML and .STL. 
Our highly skilled linguists produce subtitles using the most sophisticated subtitling software on the market. However, our ethos is to use subtitling software to assist with creating Spanish subtitles, rather than automating the entire process. Subtitling requires high levels of literacy, understanding, attention to detail and initiative. In short, in order to provide quality captions, subtitling requires human writers, and when it comes to Spanish subtitling, we aim for quality. 
We can produce the subtitles in a range of formats, styles and templates to meet your requirements.
Spanish Video Transcription and Subtitling
Before creating a subtitle file, subtitlers need to have a transcript to work with. At Capital Captions, we offer our clients a number of options when it comes to Spanish subtitles. We can provide a service to transcribe Spanish or English audio for our clients or alternatively, we can work with Spanish or English transcripts provided. Ordering Spanish subtitling and transcription services as a package means that the overall price will include any changes requested with the transcription. With transcription prices starting from as low as £1.00 per audio minute, it's a win:win situation.
Professional subtitlers need to take into account many different video aspects when translating subtitles from English to Spanish. At Capital Captions, we work tirelessly to ensure top quality Spanish subtitle translation services. Care is taken to ensure Spanish subtitles maintain consistent reading speeds, adequate line lengths, correct character formatting, perfect timings and the required localisations. With Spanish subtitling prices starting from just £2.00 per audio minute, that's definitely value for money.
Our Spanish subtitling services include a range of formats depending on requirements and video platforms. Whether your viewers are to be found in front of a television screen, at the cinema or in bed with a laptop computer, we can provide the Spanish subtitles for you!
Urgent Spanish Subtitles and Closed Captions
Capital Captions provide urgent Spanish subtitling and closed captioning services; offering turnarounds of as little as 6 hours (where a transcript or translation is also provided).
Working with video content in today's technology driven world can be tough. YouTube videos can go viral in a matter of minutes; modern advertising often relates to current events and e-learning courses are constantly being developed with training information that can become out-of-date very quickly.
Adding Spanish subtitles or closed captions to your videos can be the difference between audiences engaging with your videos or them becoming lost in a vast sea of obsolete, near-invisible video content. Consequently, time is everything:  it's likely the faster viewers find your videos, the more they will engage with them. Similarly, video producers almost always have to work to incredibly tight deadlines.
Spanish Subtitle Formats and Styles
Using the most up-to-date captioning software, our dedicated team of Spanish subtitles can customize the style of your subtitles. We allow our clients to specify fonts, type sizes, colours and background, also including drop shadows, anti-aliasing and edging. We also work with specifications around animation, e.g. whether you want the subtitles to pop-on, roll up or paint on. For a more in-depth description of these options, please take a look at our video formatting section.
Where is the Spanish language Spoken?
Apart from being the official language of Spain, Spanish is also the official language across many countries across central and south America including one of the biggest Argentina, Bolivia, Chile and Colombia among others. In total, Spain has 21 countries which have Spanish as an official language.
Spanish has two names
Spanish has two separate names, Espanol and Castellano. Spanish speakers often refer to their language as Espanol as well as Castellano. The two languages can be different depending on the region.
Spanish Originated in Latin
Spanish has it's origins in the Latin language. Spanish derives from a type of spoken Latin. The dialect we see today originated in the central part of the Iberian peninsula after the fall of the Western Roman Empire.
Spanish is a poetic language
Spanish is considered a poetic language and sentences are normally longer when translated. The reason for this is to do with the fact that the Spanish language is more detailed and expressive. When translating your sentences they will be 15% – 25% longer on average.
Spanish Video Translation Services
Our Spanish translators are fluent, advanced level Spanish speakers who are able to translate source video and produce Spanish captions in the subtitle formats required. Our Spanish translators work to translate your videos both to and from Spanish, paying close attention to localisation, language structure and nuances in the text.
We work extensively with video editing and provide subtitle burning services to add Spanish subtitles to videos, effectively as a permanent overlaying image. Burning subtitles means that Spanish speakers can get immediate access to your videos rather than having to struggle to turn on the subtitles. Subtitle burning requires close attention to detail. In order to ensure ease of reading where viewers are not distracted away from the visual aspects of the video itself, subtitles can be optimised in terms of colour, size, placement and animation styles.
In addition, we tailor our Spanish subtitle burning services to include options or specifications around video outputs, resolutions, bit rates, volumes and audio settings.
If you are looking for a company to add Spanish subtitles to your videos then look no further. We specialise in subtitling, closed captioning and video related post production jobs. Capital Captions work hard to ensure the highest standards in Spanish subtitling and closed captioning. Contact us today for more information or get a quote from our professional team. 
Capital Captions Typing Services
Where Sound becomes

Vision…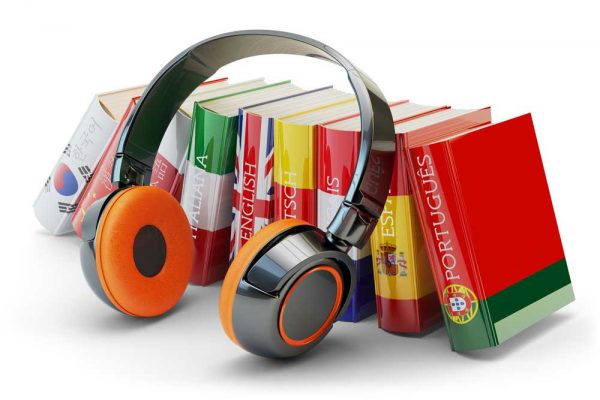 Get your Spanish Subtitles Project Started Today!