We provide Italian subtitling services for Italian videos as well as Italian subtitle translations for foreign videos. Our Italian linguists work tirelessly to provide Italian subtitling services that fulfill clients needs and specifications. We work with a number of styles, formats and technical requirements and offer competitive prices with fast turnaround times. As with all of our foreign subtitlers, we hire Italian linguists who are highly experienced, qualified and able to provide localisation services covering a variety of topics and sectors.
Italian Video Transcription and Subtitling Services
All subtitling work starts with video transcription. By using Capital Captions Italian video transcription service alongside our subtitling service, you can ensure quality, consistency and the lowest possible costs. Italian subtitle translation (or any subtitle translation for that matter) is complex, and there are a number of elements that come together in the subtitling process which result in high standards. Consequently, within our Italian subtitling services, we offer:
Competitively priced Italian subtitle services with budget options

Urgent Italian subtitling services as well as standard turnaround times of 24-48 hours

Numerous Italian subtitle and caption formats including .SRT, .EBU-STL, XML and WebVTT and more.

Italian subtitling work undertaken by professional Italian linguists (no computer automation)

Highly accurate Italian subtitles with audiences in mind
Italian Video Subtitlers, Transcriptionists and Linguists
Capital Captions hire highly qualified and experienced Italian subtitlers, transcriptionists and linguists to take on video transcription and subtitling work. We work with Italian translators based not only in Italy and the UK, but all over the world. We partner with linguists across different time zones to provide a 24 hour service to clients. This allows us to offer urgent Italian subtitling services with some of the fastest turnaround times in the industry.
Many of our subtitlers also work with translating multiple language pairs, for example, translating English to Italian, French to Italian and Spanish to Italian.
Italian Subtitling Services and Translation
Though to many, the subtitling process may appear to be simple, professional subtitle writing, translation and formatting requires a huge level of skill. Fast typing speeds are important for urgent subtitling services and great attention to detail is required to create highly accurate subtitles. In addition, Italian subtitlers are required to have high levels of literacy in both the source and target language for Italian translations.
When it comes to subtitling, quality can also depend on the capabilities of the software used. At Capital Captions, we work with professional subtitling software and video editing packages. Using the best technology available helps us to ensure our Italian subtitles are both word and time perfect. We can work with a range of different subtitle formats and allow our clients to specify resolutions, bit rates and video outputs for subtitle burning. 
Italian Closed Captioning Services
At Capital Captions, we encourage our clients to use closed captioning services to ensure accessibility for deaf and hard of hearing audiences. Italian closed captioning (similarly to English closed captioning) includes:
Speaker identifications where speakers aren't visible or there is over-speaking

Italian formatting to ensure characters display correctly

Caption encoding for Italian viewing platforms (e.g. NTSC or PAL)

Italian translations for forced subtitles or onscreen titles, textual information
Much like subtitling, closed captioning services can greatly increase the reach of your videos, helping you to grow a larger audience.  
Why Choose Us for your Italian Subtitling
Reasons to Use Our Italian Subtitling Services

Video production is a tough business. The time involved in preparation, filming, editing and post production for even online video content is enormous. It can be easy to spend so much time perfecting your videos that you forget about SEO. However, without having searchable text describing, summarising and transcribing your videos, your viewers may not be able to find them.
Online search engines work off of indexable text. By transcribing your audio in a range of different languages (including Italian), you can ensure that your videos are found by the largest possible audience. In summary, Italian subtitling services equals three words: 'Search Engine Optimisation'!
Capital Captions Typing Services
Where Sound Becomes

Vision…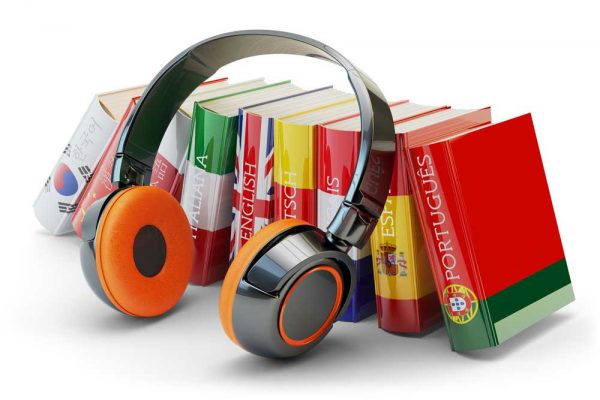 Get your Italian Subtitles Project Started Today!