About Closed Captions
Closed captions are created with the deaf and hard of hearing in mind. They include not only the spoken word, but also identification of speakers, descriptions of sound effects, indications of tone of voice, denotations of music. These and other elements combine to help ensure that video content is fully accessible to deaf audiences.
Just think, there are currently estimated to be 11 million people with some form of hearing loss in the UK, which equates to around one in six people. With both an ageing population and early diagnosis of hearing loss in children, that's estimated to rise to around 15 million by 2035 (one in five). Poor quality captioning can result in a lack of accessibility for the deaf and hard of hearing, and when you look at the figures, that's a pretty large audience!
Why Use Our Closed Caption Services

 
Video closed captioning is a legal requirement for broadcasters, in order to make video content accessible to the deaf or hard of hearing. Closed captions are monitored and regulated by Ofcom to ensure standards are upheld. Capital Captions provide high quality, low cost closed captioning services, with fast turnaround times.
For online video makers or companies making promotional videos, learning videos or online media, closed captions are great because they ensure you appeal to the largest number of viewers possible. A wider target audience is achieved not only through deaf and hard of hearing viewers being able to access audio information but also through added benefits around SEO.
Especially for promotional and advertising videos where there is an important message to be conveyed, missing out even small portions of audio information can have an enormous impact on the viewer's experience and understanding of your videos. That's where we come in. At Capital Captions, we truly care about the deaf community, and for that reason, our top priority is to write subtitles that allow the optimum viewing experience for those without full access to sound.
CAPITAL CAPTION TRYPING SERVICES
Video Closed Captions File Transfer
Because we value confidentiality and file security, our preferred method of file delivery is via our secure DropBox FTP. However, we are happy to work with whatever file delivery methods you prefer, including via website or social media links, file transfer protocols or sites such as YouSendIt, WeTransfer and more. We are also able to accept files via post or courier.

Do please take note, when saving or burning on your closed captions, we require a high quality original copy of your video (which has not been compressed or resized for online distribution) for the most professional results.
The Closed Captioning Process
At Capital Captions, we currently provide offline closed captioning services. Rather than working with stenographers on a live feed basis, we use pre-recorded material to transcribe scripts including both spoken word, music and audio description.
Many broadcasters or video providers have their own specifications for closed captioning, but where a service provider has not provided guidelines or a template, Capital Captions standard templates can be used.
Upon receipt of your video file, once a suitable transcript has been created, timings will be added onto your video, timed with absolute precision to the 1/100th second. We will also at this stage, proofread the script to ensure punctuation, spelling and grammar is absolutely impeccable. Following this, closed caption style and placement will be formatted, and the finished captions burned to your video (if requested) before delivery.
Our Closed Captions Technical Staff
Our closed caption writers and technical staff are highly experienced in their field. We hire caption writers and transcriptionists with at least two years experience within the closed captioning or subtitling sector. Above all, we value quality over speed, so we don't use voice recognition software or stenography to create our closed captions. They are written by professionals who are able to work tirelessly to include sound effects, vocal noises and important sounds that machine software would be unable to successfully interpret. Our captions are created with the deaf or hard of hearing in mind, so as to ensure that all viewers, (hearing or not) get exactly the same viewing experience.
At Capital Captions, we strive to make sure that guidelines and standard captioning criteria are met. As well as ensuring our timings are accurate to the 1/100th second, we work hard to format, colour and place captions as best as possible to suit your videos. As and when available, we are more than happy to work with pre-written scripts; inserting additional audio information and narrative, as well as editing and adding speaker identifications as required.
We write professional closed captions for many industries. These include educational videos or documentaries as well as media, finance, property, advertising, law, technical, entertainment and more…
Capital Captions Typing Services
Where Sound becomes

Vision…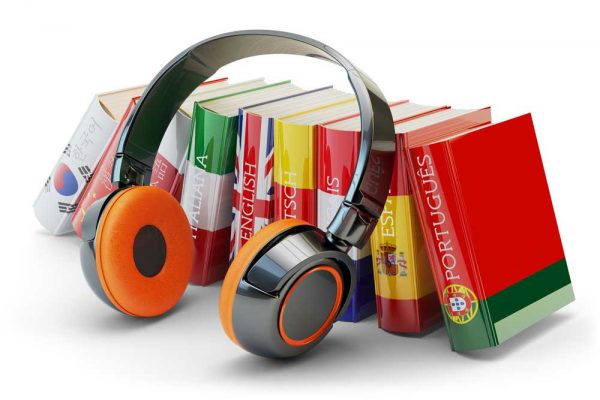 Get your Closed Captions Project Started Today!