At Capital Captions, our video translation services are high quality, affordable and with fast turnaround times. We offer foreign subtitling and dubbing for video translation and are happy to offer advice on which option best suits your needs. 
For anyone looking at translating video content into different languages, it's important to fully consider the options available in terms of your finished product. Subtitle translation equates to foreign text displaying onscreen in sync with the original video. In contrast, the dubbing process means that the voice of a foreign speaker will be recorded to replace the sound from speaker in the original video. There are a number of benefits to each video translation option and we'll explore them on this page.
Why is Video Translation so Important?
If you're looking to improve your marketing strategies and reach foreign audiences with your video content, both subtitle translation and dubbing services are a great idea. With so many businesses operating almost entirely online, the opportunity to expand to global markets has never been better. The popularity of YouTube (especially in terms of advertising) serves as proof of the value of video content in engaging international audiences. Video content is also fast becoming a major factor in SEO ranking too so now is the time to make the most of your video opportunities through both translation and dubbing in their many forms.  
Some of the language services we offer in terms of foreign subtitling and dubbing for video translation are: 
English subtitling and dubbing

French subtitling, dubbing and translation

German subtitling, dubbing and translation

Italian subtitling, dubbing and translation

Chinese subtitling, dubbing and translation

and more…
Using Foreign Subtitling for Video Translation
Subtitle translation is usually the first port of call for amateur video makers and professional producers looking to expand out to international audiences. There are a number of benefits to adding foreign subtitles for videos and these include:
Foreign subtitles are a low cost option for translating video content, especially when compared to voice-overs and dubbing

Translating video text is great for SEO. Google and other search engines can read and index text, which will help foreign audiences to find your videos.

Closed caption translation means that foreign viewers who are deaf or hard of hearing can also access your video content.

Subtitle translations ensure the tone and content of your original videos remain unaltered.

Subtitles can improve focus and foreign subtitles can be great for learning languages.
In addition, some disadvantages of using subtitle translation services can be:
Onscreen text can potentially obscure information (text or diagrams) displayed on screen.

When subtitles are provided in multiple languages as closed subtitles (not burned on), viewers will need to manually activate the subtitles.

Some viewers may actually prefer dubbing and potentially avoid videos with foreign subtitles.
Using Dubbing and Voice-overs for Video Translation
Dubbing and voice-over services aren't as prevalent an option as subtitling but do have some significant benefits including:
Foreign dubbing makes videos instantly ready and accessible to foreign viewers without them having to change video settings.

Dubbing services can be useful where captions would obstruct onscreen information in the form of text or diagrams.

Voice-overs can be perceived by some viewers as a more relaxed, natural way to view foreign videos when compared to reading foreign subtitles.
In addition, some disadvantages of using voice-over services can be:
Dubbing can be expensive as it requires translation, studio recording and video/audio editing.

Publishing videos with dubbing can mean republishing the same video in numerous languages. Some video platforms don't offer audio switching in the same way that they allow options on subtitle languages and closed captions.

The skill involved in producing voice-overs not only relies on the translation but also to the acting abilities of the voice-over artist.

A poorly dubbed and synced audio feed can be distracting for viewers and decrease attention and focus.

Voice-overs do not help with language learning.
Capital Captions Typing Services
Where Sound becomes

Vision…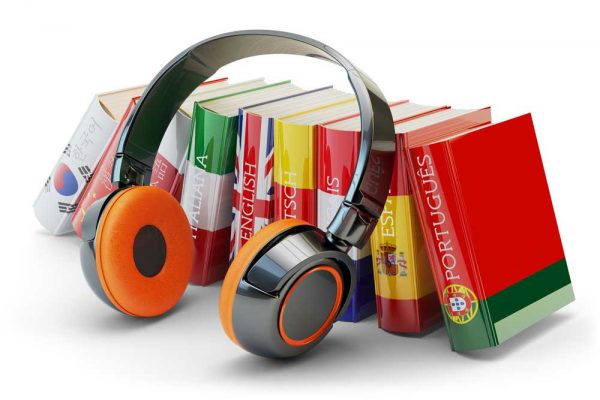 Get your Voiceover Project Started Today!