Since February 2017, the Subtitle It! campaign run by Action on Hearing Loss achieved success and the government voted in favour of a new bill to be passed. This will require that VoD broadcasters include closed captions or subtitles with their content. Ofcom is now in a consultation period during which they will develop their code of practice further, in order to set out just how much video content will require subtitling. Following on from the news, the subtitling and closed captioning industry has seen a significant rise in demand for Video on Demand closed captioning services.
At Capital Captions, we provide professional, reliable and cost effective services to write, time and encode our clients VoD captions. Here's more information about both our closed caption services and the VoD subtitling industry in general.
Video on Demand Closed Caption Formats
Closed Captions (known in the US as subtitles for the deaf and hard of hearing or SDH) can be created and displayed in a range of different formats.
Most online video content which is closed captioned today uses the .SRT subtitles format. The .SRT format is basic, flexible and also highly compatible with a vast range of software. It is frequently used on social media sites as well as video sharing platforms such as YouTube, Vimeo and Facebook.
Subsequent to the growing popularity of the .SRT subtitle format, we have seen the rise of .VTT (also known as WebVTT) subtitle files growing in popularity online. The concept of WebVTT captions is to provide easy to manage and edit subtitle format's which is almost identical to .SRT format's but includes styling and formatting options which .SRTs do not.
Different Video on Demand service providers use different formats but probably the most widely used is the DFXP format; (also known as TTML, timed text mark-up language, XML or EBU-TT).
Below are some brief summaries of closed caption formats accepted by some of the major Video on Demand service providers:
CONVERTING TELEVISION BROADCAST SUBTITLES FOR VIDEO ON DEMAND SERVICES
It's not surprising that broadcast closed captions and VoD closed captions differ in formatting. Broadcast subtitles are traditionally encoded into Line-21 of a television signal but online video content is displayed in a much more simple way; effectively as an extra subtitle file that is accessible alongside the video. Formatting and conversion issues in video on demand services lie not in the difference between broadcast and online content but rather in the different devices and platforms which display the captions.
Take BBC iPlayer as an example. Viewers can access the iPlayer via TalkTalk, Virgin Media, Wii, PS4, Amazon, Blackberry, Apple and more… In turn, these platforms can be accessed across a range of devices including PCs, Macs, laptops, tablets and smartphones. As different platforms accept different subtitle formats, there is an enormous need for subtitle conversion when looking to closed caption large amount of video.
Capital Captions Video on Demand Closed Captioning Services include all of these formats and more…
VoD Subtitle Conversion Services
At Capital Captions, we provide cost effective, reliable and high quality conversions of broadcast and television subtitles and closed captions into formats required for Video on Demand services.
Our subtitlers work tirelessly in not only quickly re-purposing clients' subtitles but in proofreading and quality checking the display of closed captions and subtitles following the completion of the subtitle conversion process. This can be incredibly important when you consider that subtitles contain not only differences in format and style, but also in the coding in which they are written, such as UTF-8. If the format is changed but not the encoding, foreign characters may display inaccurately and consequently, sections of your completed closed captions may become almost unreadable.
Our Video on Demand Subtitle Writers
At Capital Captions, our speciality is in editing and converting offline closed captions, and we take a 'human' approach to our Video On Demand Closed Captioning Services. We hire highly qualified and experienced closed caption writers, with expertise not only in subtitle writing and formatting but also within key subject areas. These include VoD, medical closed captions, documentaries, financial videos, foreign film closed captions and more…
The best quality video on demand closed captioning services require a high degree of writing skill in order to comply with broadcaster and service provider guidelines. Working with freelancers in the subtitling industry, our closed caption and subtitle creators work across an enormous range of formats, styles and specifications, delivering a tailor-made subtitle service. 
FORMATS SUPPORTED FOR VIDEO CAPTIONS
We are able to convert and work with video formats including .MOV, .MP4, .MPEG-2, .DIVX, .P4V, .AVI, .WMV, .MPEG-1, .DV, .VOB, .XVID, .MKV, .AXF, .WEBM, .OGV, .MXF and more…
The Cost of Video on Demand Closed Captioning Services
Subtitles for the hard of hearing can be expensive to create. High costs can also create a barrier to producers ensuring their video content is accessible to disabled audiences. At Capital Captions, we provide value for money video on demand closed captioning services. Our prices start from as low as £3.00 per audio minute for closed captions written from scratch (without a transcript provided), and substantially less for closed caption conversions.
If you require Video on Demand closed captioning services, feel free to contact us today for a quote.
Capital Captions Typing Services
Where Sound Becomes

Vision…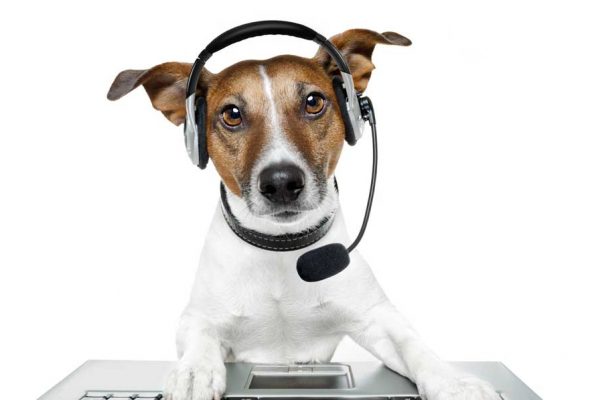 Start your Closed Captioning Project Today!