Capital Captions provide German subtitling and closed captioning services. We work with a huge range of video and subtitle formats and work collaboratively with our clients. For this reason, we are able to provide closed captions and subtitles that are fully functional, high quality and low cost with fast delivery times. For our German subtitling services, we work with highly skilled, qualified and experienced linguists internationally, working around the clock.
German Subtitling Services and Video Transcription
At Capital Captions, we take pride in our tailor made approach to foreign subtitling, no matter the language. Our aim is to keep our clients happy, by producing quality German captions that keep viewers happy. For this reason, we provide:
Low cost German subtitling services

Fast delivery and urgent German subtitling

A range of German video and subtitle formats

Professionally written, highly accurate German subtitles
We hire qualified, experienced German transcriptionists, linguists and subtitlers to take on our German video transcription and subtitling projects. Additionally, we are also able to provide German transcription services for German video and translate into an enormous range of languages.
Our German video transcription and subtitling service categories include:
Broadcast German subtitling

YouTube German subtitling

Website German subtitling

Video on Demand German subtitling

And more…
Capital captions Typing Services
German Subtitling Services and Translation
German subtitle translation requires a lot of skill. Similarly to any form of translation, subtitlers are required to possess high levels of literacy in both the source and target language, as well as proficiency in dealing with a range of subtitling software. Our German subtitlers work tirelessly to provide subtitles that maintain the structure and sync of the source video file, as well as to optimise reading speeds and formatting to function at the highest level.
German Closed Captioning Services
Capital Captions actively promote the widespread use of closed captioning services because we truly care about the deaf and hard of hearing community. Unfortunately, it's often forgotten that closed captioning unlike subtitles, also includes sound effects, speaker identification and descriptions. This extra audio information is not only useful for English deaf and hard of hearing audiences but also when translating subtitles for foreign speakers.
German closed captioning includes:
Identification of speakers

Formatting for German characters

Encoding for display on German viewing platforms (e.g. NTSC or PAL)

German translation of forced subtitles
Choosing to provide viewers with German closed captions is fantastic for business because online text can greatly increase the reach and accessibility of your videos. 
Why use German Subtitling Services?
In today's internet driven world, video production can be key to reaching a wide audience with your brands, products, services and messages. Additionally, a great way to get your content found by German viewers is to use video translation and German subtitling. In summary, transcribing audio to text makes your content searchable, and adding German translation helps to improve German search engine rankings.
If you require German subtitling services, feel free to contact us for a Foreign Subtitling Quote. Alternatively, visit our information pages to learn more about the subtitle languages we work with, or our subtitling services in general.
Capital Captions Typing Services
Where Sound becomes

Vision…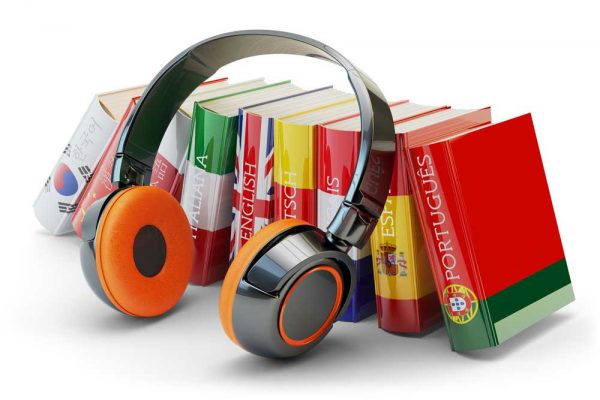 Get your German Subtitles Project Started Today!