YouTube is one of the largest and most widely used video services on the internet today. With its popularity growing by the minute, it's the go-to site for international audiences to watch vlogs, sporting events, entertainment shows, dramas, documentaries, comedy programmes and more. With this in mind, there is a huge need for YouTube Subtitles which can ensure accessibility for deaf, hard of hearing and foreign audiences.
Closed Captioning for YouTube videos

YouTube subtitles

Editing of existing YouTube subtitles

YouTube subtitle format conversions

YouTube video transcription and translation
Work with us if you are looking for YouTube Subtitles that are: 
Value for money

Highly accurate

Perfectly timed

Expertly formatted

Always delivered on time
In addition, we value our client relationships and our subtitles services are reliable and captions are always delivered on time. Our goal has always been to make online video services more accessible , so we recommend clients include all information necessary for deaf and hard of hearing audiences.
Professional YouTube Subtitles
As a company, Capital Captions works with a team of specialist subtitlers who are ready to take captions to the next level. Our YouTube subtitles are competitively priced, highly accurate, perfectly timed and expertly formatted.
YouTube and SEO
Alongside giving viewers access to your YouTube videos by adding closed captions or subtitles, you can benefit from improved SEO. Improved Search Engine Optimisation can give you more exposure, which helps to boost your  website rankings and/or product sales.
Primarily, great SEO is a factor because YouTube asks for a video meta description, title, web links and any other useful or relevant data. This ultimately amounts to searchable text and adding YouTube subtitles then gives you even more bang for your buck. As a result, Google can crawl through and pick out relevant text from both your meta data and your video content. In summary, it searches for relevant information, which it uses to elevate you higher in the rankings.
Capital captions Typing Services
Professional YouTube Subtitles.
Adding subtitles or closed captions to your videos opens up your videos to a wider global audience, which includes the deaf and hard of hearing community and foreign speakers. Consequently, a larger audience means you can  market your products better, spread your messages further and more effectively engage with your viewers. You can even translate your closed captions into different languages which makes your videos more widely available to foreign viewers.
Using Automated YouTube Subtitles
Many YouTube users will upload their video and then simply select the automated subtitling option to match the video language. Once they have ticked the desired language, YouTube uses voice recognition to transcribe and time the subtitles automatically.
Don't get me wrong. It's great that the platform seeks to ensure YouTube subtitles are accessible for all videos, but quality can become an issue. For YouTube subtitles, frequent transcription errors can result  in captions which are incorrect, confusing, and sometimes even entirely incoherent.
If your video has one speaker who is a professional voiceover artist with perfect annunciation then you might be okay. In reality, videos often contain strong accents, mumbling, 'ahs' and 'erms', and multiple speakers.  In any of these cases, substantial errors can occur in your automated English subtitles, and these are frustrating for your viewers.
Finally, you should also consider the foreign language factor. High quality translation is a complex thing; something which software has far from mastered. For an English YouTube video that needs French subtitles, the effects of using a source file which already contains mistakes can be disastrous.
For more information on YouTube and online subtitling, why not look through our Closed Captioning Services. Alternatively, get in touch for free advice on your next steps.
Capital Captions Typing Services
Where Sound becomes

Vision…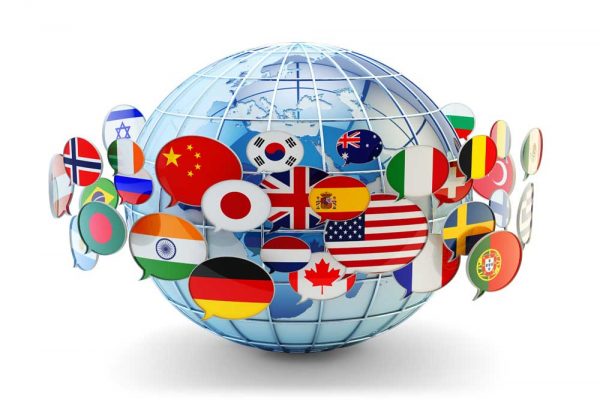 Get your YouTube Subtitles Project Started Today!