For projects where your client has a non-specified SDH or closed captioning format, at Capital Captions, we use our own tried and tested standard closed captioning guidelines. This ensures maximum accessibility for deaf and hard of hearing audiences. 
Closed Caption Technical Specifications 
Font for captions to be Arial, white, with size relative to resolution to fit maximum 40 characters.

Maximum two lines.

Adult's closed caption reading speed set to maximum 250 words per minute/20 characters per second.

Children's closed caption reading speed set to maximum 200 words per minute/17 characters per second.

Minimum caption display time 1 second.

Maximum caption display time 8 seconds.
Caption timings should be set to sync exactly with the start and stop of audio.

Where caption timings need to be lengthened to allow for reading speed, extension time should be added after speech finishes and never before it starts.
Content Accuracy and Inclusions 
Captions should be as close to original content as possible and written verbatim.

Dialogue must not be censored.

Dialogue should not be simplified.

Occasional truncation or editing of speech is acceptable where there is a significant conflict with reading speed and/or synchronisation.

Where sentence shortening is absolutely necessary, truncations should be prioritised and limited to 'filler' words. 
Square and Round Brackets 
Forced narrative should be in upper case, enclosed within round brackets.

Sound effects and indistinguishable vocalisations should be written in upper case and enclosed within square brackets.

Speaker identifications should be enclosed within square brackets.

Where foreign speech occurs, indicate language within brackets. E.g. (Speaking in French). 
Narrator dialogue and voiceovers should be written in italics.

Out-of-scene dialogue should be written in italics. Off-screen but in-scene speech does not need to be in italics.

Dialogue from a radio, television, phone or other electronic device during a scene should be written in italics.

Italics can be used occasionally to show emphasis in speech that is important and not otherwise clear to a closed caption reader.

Any included song lyrics should be italicized.

For well known foreign sayings, transcribe in italics. 
Foreign Speech in Subtitles 
Where translations will be applied to subtitle files, forced narratives or translations must be included.

Where translations are not being applied to subtitles, no subtitle needs to be made for translated speech.

For commonly known foreign words, transcribe with correct spelling and punctuation, in italics. E.g. Bonjour! 
The subtitling and closed captioning industry is always changing. As new regulations are introduced for video makers and broadcasters, and as new formats are introduced to work for video across different platforms, viewer's needs have changed. For this reason, our standard closed captioning guidelines are always being updated, so be sure to check back with us for improvements. 
Capital Captions Typing Services
Where Sound becomes

Vision…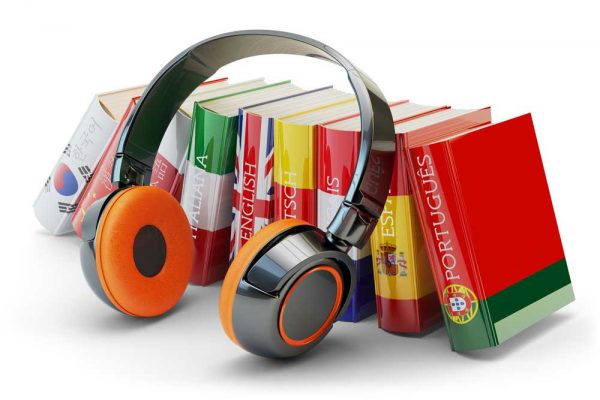 Get your Closed Captions Project Started Today!