At Capital Captions, we provide professional closed captioning services to translate e-learning subtitles and websites in over 50 languages. If you have an e-learning course or academic website which you would like to have translated so you can target a bigger online audience, here's what you need to know.
Why are E-Learning Subtitles useful? 
It's proven that videos with subtitles are more effective at holding viewers' focus and attention, and therefore lead to better learning outcomes. When we watch a video with subtitles, we digest information both visually and through the audio. Not only does this mean that we are twice as likely not to miss something important when either our eyes or ears get tired, but it also reduces the risk of mishears of misunderstandings of information.
In addition to better learning outcomes, subtitles and closed captions are also a great way to boost your sites SEO. Effectively, staying at the top of search engine rankings mean more potential students can find your courses and educational information, as captions equate to keyword text that search engines like Google can find and index – something that can't yet be done with audio or video on its own.
In terms of why you should translate e-learning subtitles and video content, opening up your website to global audiences can be seen as a vital step towards business growth. With so many courses now taken up through distance learning, working with international students can be done quickly, easily and at very little cost. Why miss out on such an enormous target audience?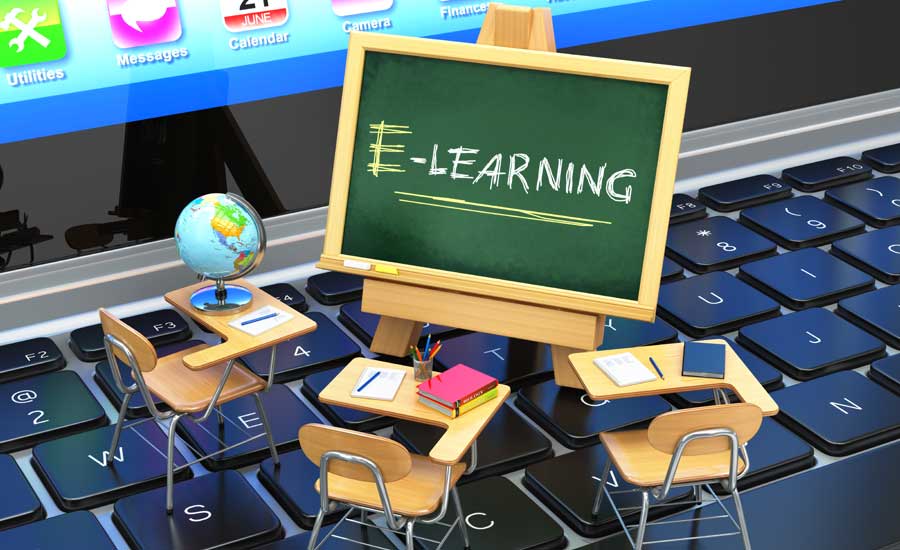 How does subtitling help to keep down e-learning translation costs? 
Subtitling and closed captioning services themselves can be viewed as an expense to some companies. Add onto this the cost of translation, and you may think that working towards translating your e-learning subtitles may not be cost effective – but think again!
When it comes to opening up your content to a global market, subtitle translation is actually one of the cheapest options out there, especially when weighed against voice overs and dubbing. Foreign subtitling also has the benefit of not only making videos accessible to foreign viewers, but it also boosts SEO as foreign keywords can be indexed by search engines, and their presence can even additionally boost the rankings of your source language site. Adding voice overs is a definite option to translating videos, but it doesn't have those added bonuses. After all, what's the use in translating your courses if nobody can find them!?
You can use foreign subtitles to translate the audio in your video. You can also effectively use them to translate simple graphics without the need to re-edit videos from scratch. Video editing and production can be an expensive business. Therefore, if you can subtitle simple onscreen textual information and your audio, why not kill two birds with one stone?
What do I need to provide to translate my e-learning courses or educational materials? 
Translating e-learning subtitles couldn't be easier. To summarise, simply provide a downloadable link to each of your videos, and Capital Captions will take care of transcribing, subtitling and translating all of your content. It's as simple as that!
We have a number of options including SRT and WebVTT subtitles for use online or with Captivate and other e-learning software. We provide broadcast standard foreign closed captions, such as used for BBC Bitesize videos. These can be provided in specialised formats including EBU-TT-D, EBU-STL, SCC, DFXP, TTML and more.
We can even burn in your subtitles to your videos, so depending on the country of origin, viewers won't even need to work to find the captions button. In summary, burning subtitles means onscreen text will display as a permanent image which is part of the video as it displays. This is also a great option where there is a lot of onscreen text that needs to be worked around. In addition, it's great if you want to avoid the technicalities of working with sidecar subtitle files and would prefer to receive a finalised video. These can be provided in formats including MP4, AVI, WMV, MOV and more. In addition, we are happy to work with video from the grade, exporting Pro-Res to ensure no quality is lost.
So there it is, all the reasons why you should translate E-Learning subtitles and videos. If you require more information on our e-learning subtitles, subtitle formats or to get a quote from our friendly team today, see our quote page and contact us today.