Online Videos have seen a massive growth over last few years. With more and more people uploading their social media videos to YouTube, Facebook and Vimeo to name but a few, it's noticeable that there is a greater need for accessibility for online videos for the deaf and hard of hearing. In this post we'll take a look at how closed captioning services are viewed in legal terms and also the implications of how it is affecting viewers who are deaf or hard of hearing.First we'll take a look at what the law states in terms of accessible closed captioning for online videos and the requirements. 
The Law 
In 2010 the UK British Standards Institution produced a document called BSI: 8878 which was introduced to outline a framework for web accessibility when designing or commissioning video content. The document sets out to produce guidance for videomakers to meet the requirements set out in the Equality Act 2010 which says that web products must be accessible to all. 
Another breakthrough in accessibility came in 2017 when the charity 'Action on Hearing Loss' launched a campaign (Subtitle It!) concerned with adding subtitles to video on demand services. The aim being to increase accessibility to viewers who are deaf or hard of hearing. This campaign led to parliament voting in favour of making video-on-demand closed captioning services a legal requirement. 
In the US, there are FCC laws on Closed Captioning requirements. In 2010 when the CVAA was enacted, video programming which was shown on TV and then later on the internet is required to be closed captioned in both cases. 
Accessibility for Online Videos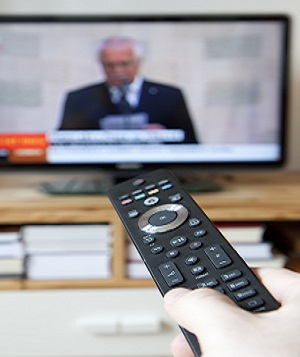 Whilst the true effects of the Subtitle It campaign are yet to be felt within the video and closed captioning world, as you can see, it is a requirement both in the U.K and in America to have some sort of accessibility for your online videos for deaf or hard of hearing people. With social media videos increasing every day and distributors constantly looking to increase their views and target audiences, the gulf between the need for accessibility and videos produced without captions is widening. In addition, the automated subtitles which many social media and video sharing sites offer, are leaving countless mistakes, effectively leaving deaf and hard of hearing viewers out in the cold. Accessible closed captioning services for online videos have never been more important. 
Capital Captions specialises in Closed Captioning and subtitling of all online videos and feature length films. If you would like more information on these services check out our closed captioning services page. If you would like closed captions added to your videos request a quote here.