Part 1…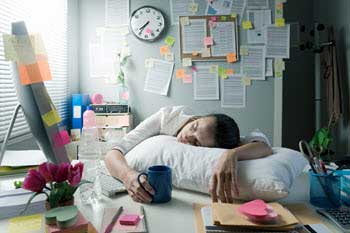 So you're considering moving into a career as a freelance transcriptionist or subtitler. Sounds like a dream job, right? No set office hours, no horrible traffic jams on the way to work, no hanging on waiting for that promotion for extra cash – you control your hours, your location and your earnings.
But going freelance within the transcription industry isn't nearly as easy as it sounds, and to make a real success of it, you may need to stand out from the crowd.
Transcription and subtitling is a big industry, and sticking it to the man, going the self employed route is a very big decision, so with it comes a very big blog! Two parts to be exact, so here goes…
Here's some of our top tips on making the most of your new online typing career.
Touch Type!

This is a technical tip and might sound like a no-brainer, but it's amazing how many newbies to the transcription industry take on the work without being able to touch type. Being self employed and working freelance is not like a regular permanent job. Time really does mean money. If you're working slow, you're earning less.

Freelance transcriptionist or subtitler wages are paid per audio/video minute as opposed to the hours you actually work. A highly skilled touch typist can easily roll out an hour's worth of audio in three hours or maybe even less, but a novice using a standard index finger style can easily wind up spending well over five hours transcribing that same video.

Touch typing is also beneficial in terms of quality of work, as manual typing methods often require the typist to look at the keys instead of reading as they type, meaning more mistakes and more time spent proofreading after completion of work.
Be Flexible!

This one is important. Workloads can vary enormously within the transcription sector, and often during quiet times, picking and choosing the simple dictation work isn't an option.

The range of online transcription and even subtitling work is broad. Consider improving your research skills to expand your specialties, industry knowledge and technical services you can provide.

For instance, instead of working solely as a medical secretary typing letters from dictation, considering broadening your horizons, taking on time coded medical conference transcriptions, pharmaceutical data entry or even medical documentary subtitles!
Be Reliable!

It's important not to put all of your eggs in one basket when it comes to working as a freelance transcriptionist or subtitler, outsourcing your typing services online. But whilst working for at least a few different companies in order to keep a consistent workload, it's also important to be reliable in returning transcripts, closed captions and subtitles within deadlines to build and maintain a good reputation and working relationship with your online partners.

It's in the interests of online typing and transcription companies to establish long term relationships with freelancers and subcontractors, but much like in any industry, freelance work can be fickle by nature. Contracts are in place to ensure payment of work, but it's not full time employment and there are no notice periods.
So those are the first three tips, and we hope they were useful. To find out more about our transcription services take a look at our transcription services page or alternatively, Apply for Work with Capital Captions.
Part 2 coming soon…