So here it is, Part 2 of our Top Tips for Success as a Freelance Transcriptionist.
Part 2… 
Set Boundaries!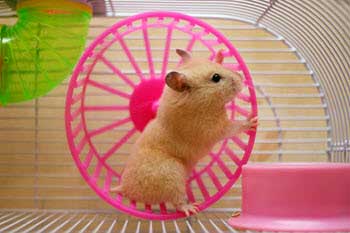 To those who venture out to work every day for the long commute, working from home can sound like an absolute dream. Unfortunately, it can fast become a nightmare if you don't quickly set out boundaries for your work. The first boundary should consist of a place for you to work comfortably and quietly without distraction during working hours. It should also be a place you can easily avoid and space yourself from outside of work in order to have proper respite.
The second boundary consists of time constraints. This is a difficult one, because not getting time constraints right can cause problems at either end of the spectrum, or likely both. Having no set hours can mean you spend your days getting up late, procrastinating, not being productive and hence, making very little money. In contrast, it can also mean working early in the morning and all the way into late evening as well as over the weekends with little or no breaks. Time constraints are there to ensure a healthy salary as well as a healthy mind so be sure to consider and balance both.
Also, try where possible to inform the subtitling or transcription companies you work with what hours you are available so they can do their best to respect your personal time.
Split your Personality!
Working from home, starting up as a freelancer sounds so simple, cheap and easy. You can use your home PC for work and pleasure; your home phone can also become your business phone and your address can become an office ready to accept anybody and everybody dropping off all sorts of media files, documents and paperwork via courier. Sounds good? Actually…
This one is similar to boundaries. When you go to the office, you are you, but a different kind of you and when you go home, again, you show a different side of yourself. When working from home, worlds can collide a little and if you don't learn to split your personality as well as your possessions to cope, you may find yourself exploding into a black hole!
So what to do? First, have a personal mobile and a business phone. Don't spend your quality family time avoiding calls and emails about work related issues, and don't spend your work time being distracted by that shopping list your husband keeps adding to.
Similarly, try your best to have a home PC and a laptop for browsing the web. Just as it's important to protect your work PC from unwanted viruses by restricting downloads of entertainment material to a minimum, it's also a recipe for disaster to allow anyone besides yourself to access your work files, risking leaks of confidential, sensitive information as well as you throwing a 'wobbler' when your five year old accidentally deletes those closed captions you just spent six hours perfecting.
Enjoy it!
The last tip is about longevity. In any career, it's important that you enjoy what you do in order to stick at it, but this is even more so when it comes to freelancing in transcription. Work hours can be long, clients can be demanding, and jobs can be complex. If you don't enjoy what you do, it's likely you won't last long.
The good thing about the transcription and subtitling sector is it is incredibly broad. You don't like medical transcription? Look into film subtitling or broadcast closed captioning. You don't like data entry? Offer your expertise services in PowerPoint formatting. As long as you have the knowledge and the experience within the service you are offering, it's up to you what work you take on and the more you enjoy what you do, the better you will be at it.
So there you have it, if you are interested in working for Capital Captions as a transcriptionist, subtitler or closed caption writer, you can Apply for Work by contacting us and uploading your CV to our online DropBox.
If you missed our first part of this blog, catch it here: Top Tips for Success as a Freelance Transcriptionist – Part 1