For many, subtitles and closed captions are perceived as one and the same but at Capital Captions, we know this is not the case. Subtitles consist of only dialogue which has been transcribed and synced to match video timings. Subtitles are best used for subtitle translations, giving accessibility to foreign audiences – but closed captions capture more. Our closed captions service is  designed with the deaf and hard of hearing in mind and providing accessibility for deaf audiences truly means something to us. This blog looks into Capital Captions expertise, experience and views on closed captions and considers why we will always favour them over conventional subtitles.
Why We Care
At Capital Captions, we have over seven years experience in the writing, creation and editing of closed captions and subtitles. We know what you're thinking; so do many other subtitling companies, so what makes us different?
Capital Captions is a family run business. Jodene and Anthony Antoniou founded the company in 2017, five years after their son was diagnosed with hearing loss.
We strive for the highest quality in our subtitle and closed captions service. Since we have real life personal experience of living with hearing loss and using television captions, we don't just look at closed caption writing as a task to be completed, or a business to be run. We appreciate how frustrating poorly written, inaccurately timed or ill considered closed captions can be and we practice a high level of deaf awareness which allows us to consider what audiences really need from our captions. We want the deaf and hard of hearing to have the same access to shows and information that hearing viewers have.
With a new bill being passed for Video-in-Demand subtitles, the future is brighter than it has ever been but we want to make sure quality is not compromised by the huge current demand for quantity. We don't use voice recognition. We don't use automated timing structures. Highly experienced transcriptionists write our captions, and highly experienced closed caption creators make necessary additions,  edit, format and time them.
The Importance of Captions Context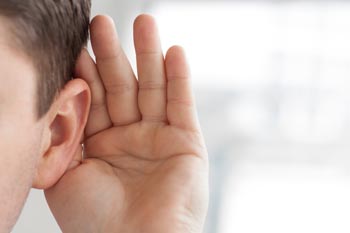 For many broadcasters, production companies and video service providers, subtitles viewed simply as either a legal requirement, a search engine optimisation (SEO) opportunity or as a marketing strategy which aims at bringing in extra viewers. For us, closed captions mean more than that.
Closed captions should not just include spoken dialogue. They include contextual information which helps deaf audiences fully appreciate and understand what's going on. They provide context to audio visual material. Imagine this example. You're watching a sci-fi movie…
Our protagonist is James. He is in a dark cellar. He is hiding and alone. We hear nothing except the sound of his breath as he crouches in the dark. Suddenly outside, there is a loud explosion. He looks scared but remains quiet as a mouse until he hears a hurried knock at the front door – he knows it's his girlfriend and runs upstairs, as we hear her scream, "James!"
First, we'll look at Subtitle Services. Subtitles would likely include absolutely no description of the sounds occurring during this scene. A deaf or hard of hearing audience would rely solely on interpretation of the visual surroundings and actor's movements and facial expression to interpret what is going on.The onscreen text would include the speech element of the scene: 'James!' Much of the tension built up through the silence, the explosions outside and even the knock at the door would be lost. For all the audience knows, James is in the dark, hiding until his girlfriend calls him up for a sandwich!!
Typical closed captions should include at least some description of a loud explosion, along with the speech element. The audience would know there was [Silence], [Loud explosion] and the calling out of 'James!'
Now for our closed captions service; our take on what the onscreen subtitles should include… The highest quality interpretation for closed captions should in our view, mimic all the tension and context that is provided through the audio. Part of what creates drama in the scene is actually the silence before and after the explosion. [Silence] [Quiet, tense breaths] [Loud explosion] [Silence] [Rapid knocking at the door]. Similarly, the protagonist's girlfriend is not onscreen, and hence the identity of the person screaming "James!" may be not completely clear to a deaf audience. Superior closed captions will always include speaker identification; in this example, 'KAREN: James!'
Technicalities
Closed captions should be easily accessible for all viewers that require them. The standard for broadcast purposes is to encode within Line-21 and we are able to provide closed captions on this basis as EBU-STL, XXML, CEA-608, DFXP, SMI and more…
We are tireless in our efforts to ensure our onscreen text is well formatted and our captions are unobscured by colour clashes or poor onscreen positioning . For example, using standard white subtitling generated by a automated subtitling programme may fill a quota for your online videos but if there are many sections of your film that include white backgrounds, you are not truly providing accessibility for a deaf audience.
The provision of subtitles is now a legal requirement for Video-on-Demand services and television broadcasts, but while new laws ensure the availability of subtitling, they do not ensure quality. That's where Capital Captions closed captions services comes in…