Our professional subtitlers are highly experienced and qualified in working with a wide range of subtitle formats. We provide affordable, high quality multilingual subtitling and translation services in many different languages and for deaf and hard of hearing viewers.
For a subtitler, there is a huge difference between working with monolinugual subtitles or closed captions and translating video. Formatting specifications and grammatical guidelines can be very strict for English subtitles and when text is translated it can throw a real spanner in the works. Some linguistic differences can include syntax, reading speeds, compatible font styles and other issues.
Many subtitling and translation companies will charge a fee not only for creating subtitles in the source language, but will also charge a re-subtitling fee on top of translation when working with subtitle translation. At Capital Captions, our mission is to improve accessibility by encouraging the wider spread adoption of subtitling services across the globe. For this reason, when we provide foreign subtitles, we only charge once for the subtitling aspect, significantly reducing translation costs for our clients.
The Translation Process
Check out the below comparison for a glimpse of our streamlined low cost, high value for money translation process. With each step in the subtitle translation process being chargeable, we keep costs low by consolidating steps in the subtitle workflow, offering video translation as one comprehensive package.
Capital Captions Video Translations
Source language subtitling (discount rate transcription included)
Subtitle formatting (source language)
Subtitle translation (including reformatting to spec as required)
Foreign subtitle burning services (as required)
Industry Standard Video Translations
Source language transcription services
Subtitling services (source language)
Translation services
Resubtitling + subtitle reformatting
Preparation of subtitles for embedding
Foreign subtitle burning services
At Capital Captions, we aim to be as transparent as possible with our multilingual subtitling services. Whilst many translation companies offer different rates depending on language and the availability of linguists, we aim to keep our video translation prices as uniform as possible.
The below gives some indication of basic starting translation costs:
European Translation Services (Latin Characters)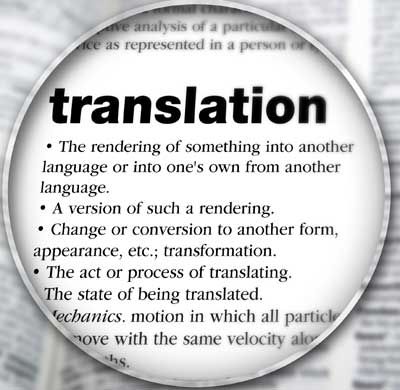 Starting at £0.12 per word for subtitle translations:
English Subtitling Services
Italian Subtitling Services and Translation
German Subtitling Services and Translation
Spanish Subtitling Services and Translation
Portuguese Subtitling Services and Translation
Dutch Subtitling Services and Translation
And more…
Starting at £0.13 per word for subtitle translations
Russian Subtitle Translation Services
Greek Subtitle Translation Services
Ukranian Subtitle Translation Services
Hungarian Subtitle Translation Services
And more…
International Translation Services
Subtitle translation starting at £0.13 per word
Japanese Subtitling and Translation
Korean Subtitling and Translation
Vietnamese Subtitling and Translation
Arabic Subtitling and Translation
And more…
So there you have it, a quick look at our multilingual subtitling and translation services. If you're looking to translate your subtitles into a different language or are looking to expand your video audience by providing your viewers with different language options, take a look at our multilingual translation services to see how we can help.
Alternatively if you would like to receive a quote for our work, see our quote page for more details.